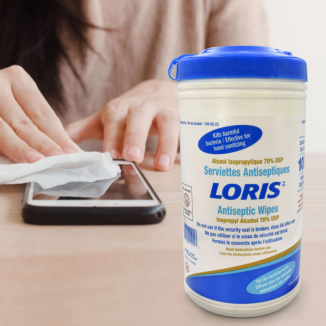 40,000 square feet of clean rooms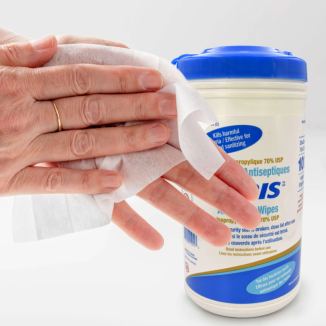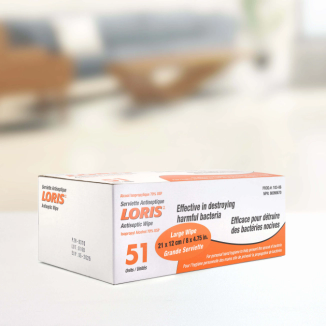 Pharmaceutical Manufacturing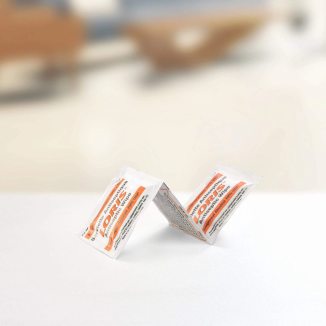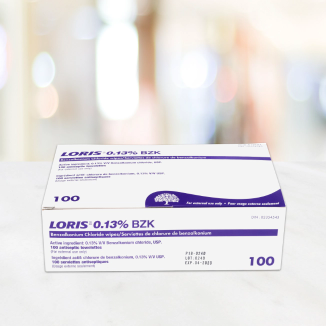 Over a quarter century of Service
Antiseptics
Antiseptics are substances applied to the skin to reduce the microbial count to decrease the risk of infections. The use of antiseptics prior to surgical procedure diminishes the risk of surgical site infections (SSIs) which leads to lower rate of surgical morbidity.
Disinfectants
Disinfectants are substances applied to the surfaces to destroy bacteria, fungi, and viruses. Disinfection of environmental surfaces in health care facilities such as hospitals and clinics is fundamental to reduce potential contribution to healthcare-associated infections (HAIs).
Medical Devices
LERNA Skin Protectant Prep Pad protects skin and reduces the skin damage during removal of adhesive bandages. Loris Universal Lancet is a safe and quick method to collect capillary blood sample. These medical devices contribute to the user overall wellbeing.
Personal Care
Personal care products such as Loris Lens cleaning tissue, Loris nail polish remover pad, Lerna Castile Soap towelettes and hand sanitizers are practical solutions for personal daily use. The single packaging design made them suitable for everyday travelling.
Research & Development
We are continuously investing in R&D because our end users' health and satisfaction are important for us. Our extensive R&D capabilities and our commitment to it enable us to offer a wide range of medical devices, antiseptics and disinfectants for use in personal and health care sectors.
Quality Management System
Lernapharm's dedication to quality started with the first day of its existence. Today quality represents the foundation of our production and the backbone of our culture. Our comprehensive quality management system helps us achieve high quality and continuous global regulatory compliance requirements.
Manufacturing Facilities
Our ISO certified and GMP compliant manufacturing facilities with over 40,000 square feet of clean rooms and specialized machinery are dedicated to the production of our high quality products. All Operations, from manufacturing and mixing solutions to packaging are performed in our Canadian facilities.